Matthew Prozaki
Sr. Account Executive/National Sales
Forecast5 Analytics, Inc.
mprozaki@forecast5analytics.com
2135 CityGate Lane, 7th Floor, Naperville, IL, 60563, US map
(630) 955-7603 phone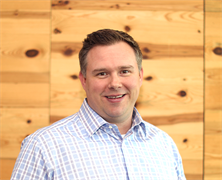 ---
IGFOA profile
IGFOA member since 2015
Affiliated with Chicago Metro Chapter
Member, Partners Forum
View Matthew's IGFOA Knowledge Exchange activity »
---
About Forecast5 Analytics, Inc.
Forecast5 Analytics increases financial and organizational performance by empowering local government leaders with analytics. We develop state-of-the-art technology used for data discovery and decision support. Our collaborative staff of experts take high-level ownership of public sector challenges with a sense of urgency to create great outcomes for our clients and the communities they support.
Vendor services
Accounting: Financial Reporting
Budget: Capital Budgeting and Planning
Budget: Development
Budget: Operating Budgets
Budget: Performance Measures
Management: Performance Measures
Technology: Financial System Software
Technology: Management
Technology: Software-Other

Are you an IGFOA member?
Sign in to view complete member directory and profile information available to members only.