Free IGFOA Virtual Roundtable: Addressing Pension Challenges – Is Now the Time to Issue Pension Obligation Bonds?
Other
Thursday, December 2, 2021, 12:00 PM–1:00 PM
Registration for this event has closed.
---
Description
Panelists will discuss the details of issuing bonds to fund legacy pension liabilities. Topics will include typical structures, market disclosure, rating agency considerations, and transaction benefits and risks. Join Larry White of Chapman and Cutler LLP, Stephan Roberts and Dalena Welkomer of BAIRD, and Michael Dzugan from the City of Wheaton for this interactive conversation!
There is no cost to attend for IGFOA members.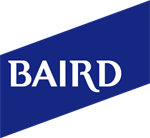 For more information
Illinois GFOA
info@igfoa.org
6309426587