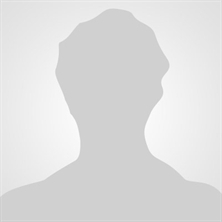 ---
IGFOA profile
IGFOA member since 2018
Affiliated with Chicago Metro Chapter
Bob joined the firm in 1998 and manages the Public Finance Department and the municipal bond underwriting team. He has assisted numerous municipalities, counties, school districts, and park districts throughout Illinois with their financing, refinancing and debt restructuring needs. He has worked on over 450 negotiated municipal bond transactions for Illinois Local Governments with a total par amount of approximately $1.825 billion since 1998. Municipal clients Bob has served, include the Villages of Barrington, Lemont, Oak Lawn, Round Lake and Bourbonnais and the Cities of O'Fallon, Waukegan, Kankakee and Sterling. He has extensive knowledge in advanced and current refunding bond issues, alternate revenue source bonds, enterprise system revenue issues, and debt and levy structuring.
View Robert's IGFOA Knowledge Exchange activity »
---
About Bernardi Securities, Inc.
www.bernardisecurities.com/public-finance/
Bernardi Securities, Inc. is a municipal bond speciality firm and offers a full range of bond underwriting services to Illinois municipalities including capital needs financing and debt refinancing.




Vendor services
Debt: Capital Financing
Debt: Financial Advisor
Debt: Underwriting Services
Are you an IGFOA member?
Sign in to view complete member directory and profile information available to members only.