Annual conference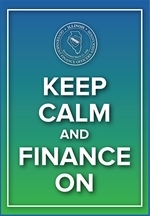 IGFOA 2021 Annual Conference – September 13th & 14th, In-Person (Marriott Oak Brook) and Live Stream Options!
The IGFOA 2021 Annual Conference is being offered as an in-person event complete with networking, camaraderie, Vendor Showcase, and outstanding educational program! Unable to attend or uncomfortable with attending in-person? IGFOA is offering a live stream registration option consisting of the general sessions and one session track. Please note that the in-person educational sessions are CPE eligible; however, IGFOA cannot offer CPE for live stream sessions.
The Annual Conference Planning Team began planning in January 2021, and at that time it was difficult to determine attendance. As a result, the in-person conference online registration is limited as follows:
Public Sector Active Members (includes public sector, individual, retiree and student) are currently limited to the first 150 registrations.
Online registration for Partners is limited to their complimentary registration - Sustaining - 2, Associate - 1 (to register additional partners contact IGFOA staff).

No registration limitations for the live-stream option!
For more information, please contact IGFOA staff at info@igfoa.org.
Attendees are encouraged to follow COVID-19 protocols required by the State of Illinois.
ILLINOIS GFOA ANNUAL CONFERENCE SCHEDULE
Future Conference Dates:
• September 17-20, 2022, Peoria, IL
•

September 16-19, 2023, Peoria, IL

• September 7-10, 2024, Springfield, IL

• September 13-16, 2025, Springfield, IL