David M Jelonek
Partner
GW & Associates, PC
david.jelonek@cpagwa.com
311 South Halsted Street, Chicago Heights, IL, 60411, US map
(708) 755-8182 phone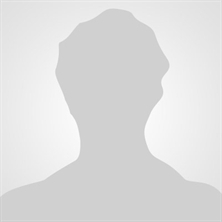 ---
IGFOA profile
View David's IGFOA Knowledge Exchange activity »
---
About GW & Associates, PC
GWA is a rapidly growing full service accounting firm specializing in government. Our clients include villages, cities, park districts, school districts and townships. The services that we provide include financial statement audits, Single Audits in accordance with the Uniform Guidance, financial statement (including CAFR) preparation, outsourced finance department functions, budget preparation and consulting services. What makes our firm different than other accounting firms is that our partners and manager have held senior management positions in local government. As a result, we understand the challenges faced by local governments and finance departments in particular. We have "been in your shoes" and believe that you will see the difference that makes in our services.
Vendor services
Accounting: Audit Services
Accounting: Financial Reporting
Accounting: Fixed Assets
Management: Management Consulting Services
Are you an IGFOA member?
Sign in to view complete member directory and profile information available to members only.