Andrew Kim
Director, Public Finance
PMA Financial Network, LLC
akim@pmanetwork.com
2135 CityGate Lane, 7th Floor, Naperville, IL, 60563, US map
(630) 657-6449 phone
(216) 926-4710 phone
www.pmanetwork.com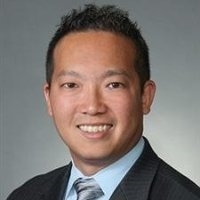 ---
IGFOA profile
Andrew Kim joined PMA Securities, LLC in 2015. He has been in the public finance industry since 2009 as both an investment banker and a financial advisor, and has extensive experience structuring numerous bond issues worth hundreds of millions of dollars in par amount. At PMA, Andrew is responsible for expanding PMA's Public Finance footprint among municipal units of government in the northern region of the State of Illinois. Andrew's education includes a bachelor of arts in economics from Northwestern University and a master of public policy from the University of Chicago.
View Andrew's IGFOA Knowledge Exchange activity »
---
Employment History
| Organization | Title | Begin Date | End Date |
| --- | --- | --- | --- |
| PMA Securities, LLC | Director, Public Finance | 03/02/2015 | |
| Mesirow Financial, Inc. | Associate | 11/02/2009 | 02/27/2015 |
---
About PMA Financial Network, LLC
www.pmanetwork.com/splash.aspx
PMA Financial Network, Inc. (PMA) is a full service public finance firm offering competitive investment options, cash flow analysis, bond proceeds management, as well as debt issuance and financial advisory services.

Vendor services
Cash: Investment
Cash: Investment Advisor
Cash: Investment Manager
Cash: Money Manager
Debt: Capital Financing
Debt: Financial Advisor
Debt: Underwriting Services
Are you an IGFOA member?
Sign in to view complete member directory and profile information available to members only.