Kent Floros
Chapman and Cutler LLP
floros@chapman.com
111 West Monroe Street, Chicago, IL, 60603, US map
(312) 845-3723 phone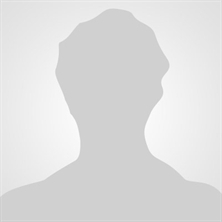 ---
IGFOA profile
View Kent's IGFOA Knowledge Exchange activity »
---
About Chapman and Cutler LLP
Since our founding in 1913, Chapman and Cutler has focused on finance. We have represented market participants in all aspects of banking, corporate finance and securities, and public finance transactions since our inception.

Our firm consistently develops innovative and practical legal solutions for complex financial transactions. In addition to traditional financings, we are widely recognized for our experience in specific areas of finance, including leveraged leasing and other lease finance, asset securitization, and pooled investment products including defined portfolios and mutual funds. As part of our finance-oriented practice, Chapman represents creditors, indenture trustees and other financial market participants in bankruptcy proceedings, workouts and restructurings. In the area of public finance, our firm ranks among the leading law firms in the country serving as bond, underwriter's and disclosure counsel.
Vendor services
Are you an IGFOA member?
Sign in to view complete member directory and profile information available to members only.