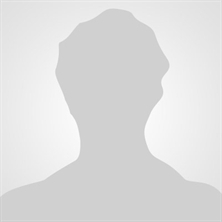 ---
IGFOA profile
View Michael's IGFOA Knowledge Exchange activity »
---
About Baker Tilly Virchow Krause, LLP
More than 2,800 talented and passionate individuals strong, Baker Tilly is a top 15 full-service accounting and advisory firm with specialized professionals who connect with you and your business through refreshing candor and clear industry insight.

Exceptional client service is what separates Baker Tilly from the rest. We ask. We listen. We hear you loud and clear. Learning about you, your organization, and your expectations is critical to our relationship because your definition of satisfaction is the only definition that matters. And when it comes to achieving results, our client-centric technical and industry specialists work with you and each other to deliver solutions that address your needs.


Vendor services
Accounting: Audit Services
Accounting: DP Audit Services
Accounting: Financial Reporting
Accounting: Fixed Assets
Budget: Capital Budgeting and Planning
Budget: Development
Budget: Manuals
Budget: Operating Budgets
Budget: Performance Measures
Budget: Policies
Debt: Policies
Management: Ethics
Management: Finance Law
Management: Home Rule
Management: Management Consulting Services
Management: Payroll
Management: Performance Measures
Management: Personnel and Human Resources
Management: Travel and Reimbursement Policies
Management: Utilities
Management: Water Bills and Vehicle Sticker Application Production Services
Management: Water Meter Systems
Revenue: Billing or Collection Services
Revenue: Property Tax
Revenue: Sales Tax
Technology: DP Audit Services
Technology: Financial System Software
Technology: Selection
Technology: Software-Other

Are you an IGFOA member?
Sign in to view complete member directory and profile information available to members only.