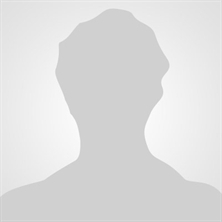 ---
IGFOA profile
IGFOA member since 2010
Affiliated with Chicago Metro Chapter
View Jim's IGFOA Knowledge Exchange activity »
---
About BMO Harris Bank N.A.
commercial.bmoharris.com/en/industry-expertise/governments/
BMO Harris Bank offers various banking services including but not limited to Treasury Management, Investing, PCard, leasing and other.

Vendor services
Banking: Banking Services
Banking: Lockbox
Banking: P-card Provider
Banking: Safekeeping
Banking: Trust Services
Cash: Cash Handling
Cash: Investment
Cash: Investment Advisor
Cash: Investment Consultant
Cash: Investment Manager
Cash: Investment Policies-Corp.
Cash: Investment Reports
Cash: Money Manager
Debt: Bond Counsel
Debt: Bond Trustee, Registrar, and Paying Agent
Debt: Capital Financing
Debt: Financial Advisor
Debt: Policies
Debt: Underwriting Services
Pension: Deferred Compensation Plans
Pension: Investment Advisor
Pension: Investment Manager
Pension: Investment Policies-Pensions
Pension: Money Manager
Pension: Pension Investment Consulting
Pension: Pension Portfolio Management
Are you an IGFOA member?
Sign in to view complete member directory and profile information available to members only.