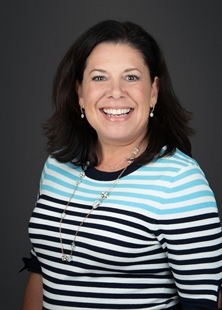 ---
IGFOA profile
Sue Kling is a Regional Director for Promontory Interfinancial Network, LLC, a leading financial technology firm based out of the Washington, D.C. area. She has primary responsibility for network bank membership and distribution of the ICS and CDARS balance sheet management suites of service in Illinois. Her role involves working closely with network member banks and their clients, specifically Illinois public entities, school districts, corporate depositors and nonprofit associations. Sue serves on committees for the Illinois Bankers Association and Gwendolyn Brooks Elementary School. She is also on the Executive Board of the Illinois Government Finance Officers Association. Before joining Promontory in 2002, she held various positions at Kemper Financial Services and later Scudder Investments. Sue graduated Phi Beta Kappa from Indiana University in 1993 and has a BA in Psychology. She lives with her husband and two sons in Aurora, Illinois.
View Sue's IGFOA Knowledge Exchange activity »
---
About Promontory Interfinancial Network, LLC
The home of ICS®, the Insured Cash Sweep® service, Promontory Interfinancial Network was founded by leading figures in the banking industry: Eugene Ludwig, Alan Blinder, Mark Jacobsen, and Alfred Moses. Today, approximately 3,000 financial institutions use one or more of Promontory's services to offer their customers smart, convenient ways to deposit funds.
Vendor services
Cash: Investment Advisor
Cash: Investment Consultant
Cash: Investment Manager
Are you an IGFOA member?
Sign in to view complete member directory and profile information available to members only.