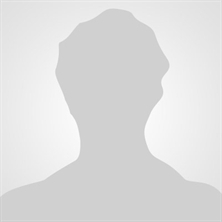 ---
IGFOA profile
IGFOA member since 1998
Affiliated with Chicago Metro Chapter
View John's IGFOA Knowledge Exchange activity »
---
About Sawyer Falduto Asset Management, LLC
Thomas Sawyer and John Falduto came together in 2007 with one focus: to put customers first. Our objective is to determine the needs of our clients and to exceed their expectations. This commitment has brought us strong, long-term relationships. We provide excellent investment management services to the Trustees of Fire and Police Pension Funds, local units of government and high net worth individuals.

Vendor services
Cash: Investment
Cash: Investment Advisor
Cash: Investment Consultant
Cash: Investment Manager
Cash: Investment Policies-Corp.
Cash: Investment Reports
Cash: Money Manager
Pension: Deferred Compensation Plans
Pension: Investment Advisor
Pension: Investment Manager
Pension: Investment Policies-Pensions
Pension: Money Manager
Pension: Pension Investment Consulting
Pension: Pension Portfolio Management
Are you an IGFOA member?
Sign in to view complete member directory and profile information available to members only.