Jacob M. "Jake" Lee
Kankakee County Auditor
County of Kankakee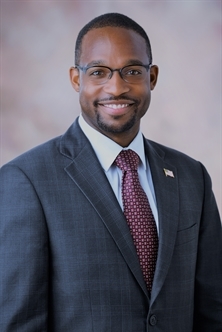 ---
IGFOA profile
Jake is the youngest of five children born in Kankakee, Illinois. Jake grew up primarily in Hopkins Park, IL and was educated at the Pembroke and St. Anne public school districts. After high school, Mr. Lee joined the United States Navy and served at several duty stations including: the United States Naval Academy (USNA), the USS Enterprise (CVN-65), and Bagram Airfield in Bagram, Afghanistan. During Jake's tenure he quickly rose to the rate of Petty Officer Second Class, earned several accolades and an undergraduate degree in Business Administration. Upon his return to Kankakee County, Jake got involved in the community; he currently supports several organizations through volunteering. In addition to the degree earned while on active duty, Mr. Lee holds a Bachelor's Degree in Accounting from Governors State University and a Master's Degree in Business Administration (MBA) from the University of Illinois at Chicago (UIC). Jake was elected Kankakee County Auditor in 2016. Jake has two daughters, Briánna and Maya.
View Jacob's IGFOA Knowledge Exchange activity »
---
About County of Kankakee
Counties served
| Type | Population | Budget (millions) | Home rule |
| --- | --- | --- | --- |
| County | 113,500 | $64.000 | No |
---
More IGFOA members with County of Kankakee
Are you an IGFOA member?
Sign in to view complete member directory and profile information available to members only.