Josh Peacock
Finance Director
Village of Streamwood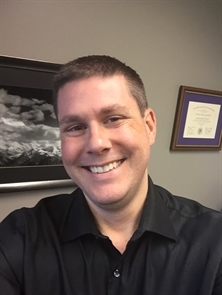 ---
IGFOA profile
Mr. Peacock is the Finance Director for the Village of Streamwood. He performs professional accounting work for all Village funds and accounts. He supervises the Finance Department and coordinates the completion of the annual audit and budget.
In his short time at the Village, Mr. Peacock played a key role in the implementation of starting an online bill payment system (e-pay) as well as automation of bank-issued checks (Vanco). He also helped form current legislation surrounding the Food and Beverage Tax as well as a Gas Utility Tax. Currently, he is working on a large Enterprise Resource Planning (ERP) software conversion from our legacy system to Tyler MUNIS. Mr. Peacock is a member of the Village's Wellness Committee, Staff Liaison to the Veterans Commission, a Village representative to both MICA and HELP (workers compensation and general liability insurance pools), and is the Treasurer for both Police and Fire Pension Funds as well as Streamwood's Annual Summer Festival (Summer Celebration). Mr. Peacock has also been the Deputy Village Clerk and a member of the Safety Committee.
Prior to joining the Village of Streamwood, Mr. Peacock spent 10 years as an auditor with McGladrey serving government and manufacturing clients. He was a designated internal control specialist that was specially trained in matters pertaining to the documentation and analysis of internal controls. He was also a firm designated champion in the use of IDEA (Integrated Data Extraction and Analysis), which is a program used for audit sampling and information inspection. Mr. Peacock also served as the lead auditor on a number of large state-wide pension systems.
View Josh's IGFOA Knowledge Exchange activity »
---
About Village of Streamwood
Counties served
| Type | Population | Budget (millions) | Home rule |
| --- | --- | --- | --- |
| Municipal | 40,264 | $40.700 | Yes |
---
More IGFOA members with Village of Streamwood
Are you an IGFOA member?
Sign in to view complete member directory and profile information available to members only.