Linda Dalton
Accounting Manager
Village of Woodridge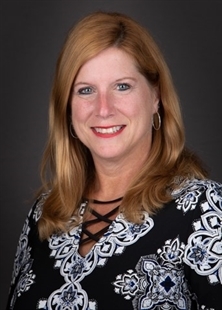 ---
IGFOA profile
Linda Dalton came from the private sector with 15 years of fund accounting experience. Currently, Linda serves the Village of Woodridge as the Accounting Manager since 2000. Besides managing her staff, Linda oversees the annual audit, works with a $46 million budget, assists writing and implementing policies/procedures, and strengthening internal controls. Linda serves on many committees for the VIllage including: Wellness, Safety, GIS Implementation, ERP Selection. Linda was a key player for the implementation of the new computer software (Munis) for the Village.
Linda has an Associate Degree in Criminal Justice and a Bachelor's Degree from Lewis University with a major in Finance. Linda is a member of GFOA, IGFOA and past Board Member on the Woodridge Kiwanis Club and the Woodridge Cultural Festival. Linda also served 4 years on the IGFOA Executive Board of Directors (chairing the Assistants' Network Program) and is currently on the IGFOA Membership Committee.
Linda has a strong passion for local government and enjoys sharing her knowledge and experience with others. She makes time to mentor individuals who have the same passion as her.
View Linda's IGFOA Knowledge Exchange activity »
---
About Village of Woodridge
Counties served
| Type | Population | Budget (millions) | Home rule |
| --- | --- | --- | --- |
| Municipal | 32,971 | $44.600 | Yes |
---
More IGFOA members with Village of Woodridge
Are you an IGFOA member?
Sign in to view complete member directory and profile information available to members only.