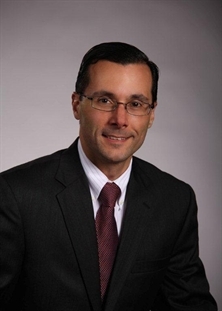 ---
IGFOA profile
IGFOA member since 2005
Affiliated with South Metro Chapter
View Scott's IGFOA Knowledge Exchange activity »
---
About BKD LLP
BKD, LLP, (previously Wolf & Company LLP) is a national CPA and advisory firm, can help individuals and businesses realize their goals. Our dedicated professionals offer solutions for clients in all 50 states and internationally. BKD and its subsidiaries offer clients a variety of services in accounting, audit and assurance, tax, risk management, technology, corporate finance, forensic and valuation services and wealth management. We combine the insight and ideas of multiple disciplines to provide solutions in a wide range of industries, including government entities, health care, manufacturing, distribution, financial services, construction and real estate, as well as higher education institutions and not-for-profit organizations.

The firm is the largest U.S. member of Praxity, AISBL, a global alliance of independent firms. We offer multinational clients a gateway to the global marketplace with services delivered by alliance firms committed to the highest standards required in international business.

Our mission at BKD is to always strive for excellence in providing services to clients, create rewarding career opportunities and maintain sound professional, business and financial standards.
Vendor services
Accounting: Audit Services
Accounting: Financial Reporting
Management: Management Consulting Services
Are you an IGFOA member?
Sign in to view complete member directory and profile information available to members only.