Free IGFOA Virtual Roundtable: The Illinois Municipal Bond Market & Impacts on Funding Needs
Event Details
Registration

Registration for this event has closed.

Date
EXPIRED EVENT
Save to your calendar
Time
12:00pm
Contact
Illinois GFOA
info@igfoa.org
6309426587
Event Cost
Type
Before 7/21/2021
Members

$

0.00

Government / Partner Colleagues

$

0.00

Non-members

$

0.00
Event Description
It is an understatement to say that we have recently experienced a profound period of time. From the pandemic, to market dislocation, to economic uncertainty, it is hard to understand the countervailing forces that impact your communities finances and borrowing costs. This roundtable will discuss current municipal market interest rate trends, market perception of Illinois credits including a discussion on the "Illinois penalty", proposals from Washington that could impact the municipal sector and expectations for the future. Come prepared for a free flowing conversation with Baird's head Illinois bond underwriter, Bryan Derdenger, and Baird Public Finance bankers, Stephan Roberts and Dalena Welkomer. Bring your questions as this presentation will delve into the idiosyncrasies of the Illinois municipal market and its impact on your funding needs.
There is no cost to attend . When registering as a member or member colleague, please mark check if prompted to pay.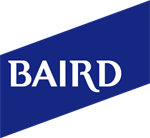 Registration & Cancellation Policy
Login credentials via GoToMeeting will be emailed to attendees for this event. If you have any questions regarding registration for this event, please email info@igfoa.org or call 630.942.6587.